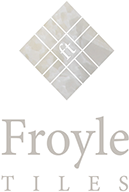 Areas we cover
Froyles Tiles Ltd is an independent firm of tile specialists, dedicated to traditional methods of production. We use only the highest quality clay and all handmade tiles are unique and lovingly appointed.
This helps us to attain a level of excellence and character in our tiles that is simply not possible in mass production.
We currently serve the whole of the UK and the following local areas in Surrey:
For more information on the areas we cover in Surrey, please call Froyle Tiles Ltd on 01428 684111!
FROYLE TILES LTD, UNIT 1&3 THE OLD COAL YARD,
HAMBLEDON ROAD, HAMBLEDON, SURREY, GU8 4DR
Copyright © Froyle Tiles Ltd